Video Games Weekly: Slime Rancher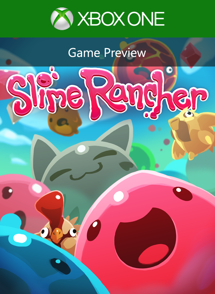 August is a slow month in the gaming world.  Most AAA video game developers have released their blockbuster games at the beginning of the summer season, so this week I'm going to focus on another indie game that you may not have heard of. Slime Rancher is a first person adventure game created by Monomi Park, and is the developer's first video game. It's simply adorable, and great for all ages!
YouTube Trailer:

Platform: Xbox One and PC
Rated: E
Single or Multiplayer: Single

Storyline: Your character's name is Beatrix LeBeau, a young adventurer who decides to start her own slime ranch on a faraway planet. The ranch was formerly owned by Hobson Twillgers, who mysteriously disappeared after leaving electronic notes around the planet. Since the planet is only occupied by Beatrix and slime, the storyline is minimal, and players do not have to "beat" the storyline in order to progress in the game.
SCROLL TO KEEP READING THIS POST
Gameplay: Similar to Stardew Valley, there isn't necessarily a right or a wrong way to play Slime Rancher.  The goal of the game is to make as much money as possible so Beatrix can build up her ranch, as well as try to create unique slime species. Players have to strategize in how they will spend their day, feed their slime, and harvest resources.
Beatrix is armed with a Vacpack, which can suck up and spit out slimes, food, water, and these gem things that slime drop called plots. The vacpack is the only way objects can be moved in the game, and is used to harvest resources so they can be spat out back at the ranch.  The ranch has a variety of plots which can be built up to include slime corrals, gardens, chicken coops, and many other types of plots.  Players have to be strategic in where they place their slimes, because certain species of slime need specific habitats.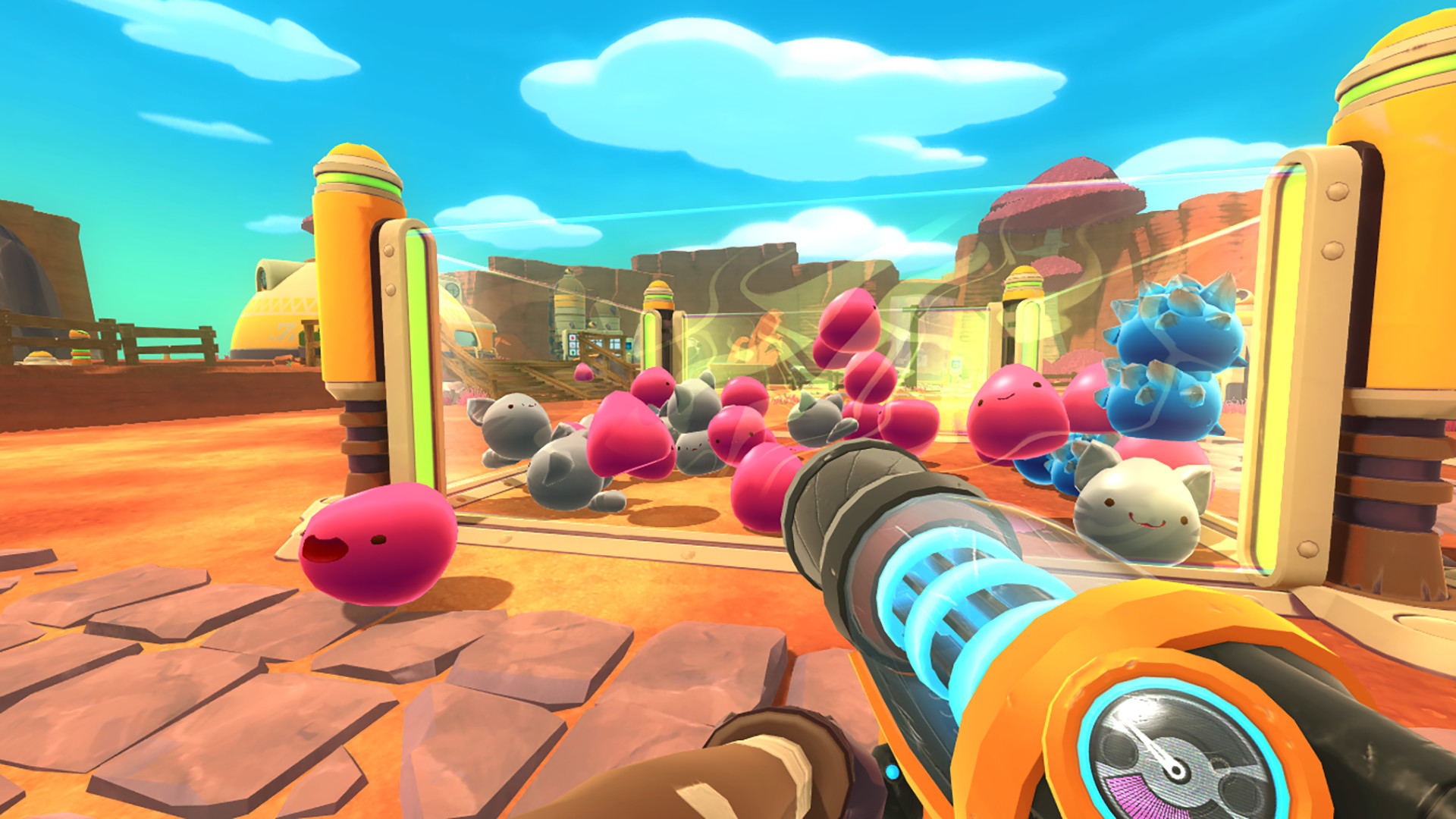 I know this game sounds odd, but what makes it fun is how the game instills a burning desire to build up the ranch, gain access to new areas, and how freaking adorable the slimes are. They make cute cat-like noises, and you can combine slimes to make different kinds of slimes! It's kind of like a weird kid version of Darwin's theory of evolution, but you know, with slime.  There are some enemies thrown into the game called The Tarr that eat other slimes, and players can accidentally create a Tarr slime if they breed their slime incorrectly.
Audience:  This game is suitable for all ages. I recommend this game to kids and teens who want a "first person shooter" experience but without the violence.

Verdict: Sadly, this game is only available on the Xbox Store and Steam. Recommend this to parents who want to let their child play a "first-person shooter" but they're too young for war games.
Pricing: Can only be purchased online. $20 on the Xbox Store https://www.microsoft.com/en-us/store/p/slime-rancher/c2nc88m7nwz1?wa=wsignin1.0
Questions? Comments? Tweet them at me!
By: Alanna Graves
Twitter: @LannaLibrarian
Filed under: Video Games, Video Games Weekly
About Karen Jensen, MLS
Karen Jensen has been a Teen Services Librarian for almost 30 years. She created TLT in 2011 and is the co-editor of The Whole Library Handbook: Teen Services with Heather Booth (ALA Editions, 2014).