Video Games Weekly: Why You Should Buy a WiiU for Teen Game Nights Soon!
I've been reading posts on various Youth Services-related FB groups about the best console for Teen Game Night programs. I would first suggest you ask your teens for their input before you make any hasty decisions. If you are considering a Wii U, time is of the essence because the Nintendo Switch will be released on March 3rd. This means the Wii U will no longer be available for purchase! My library hosts Teen Game Night once a week after school for two hours. We have a PS4, Wii U, and and Xbox One hooked up on different TVs, along with a cart full of board games. While the PS4 and Xbox One are popular, our Wii U has received the most attention because of one game: Smash Bros.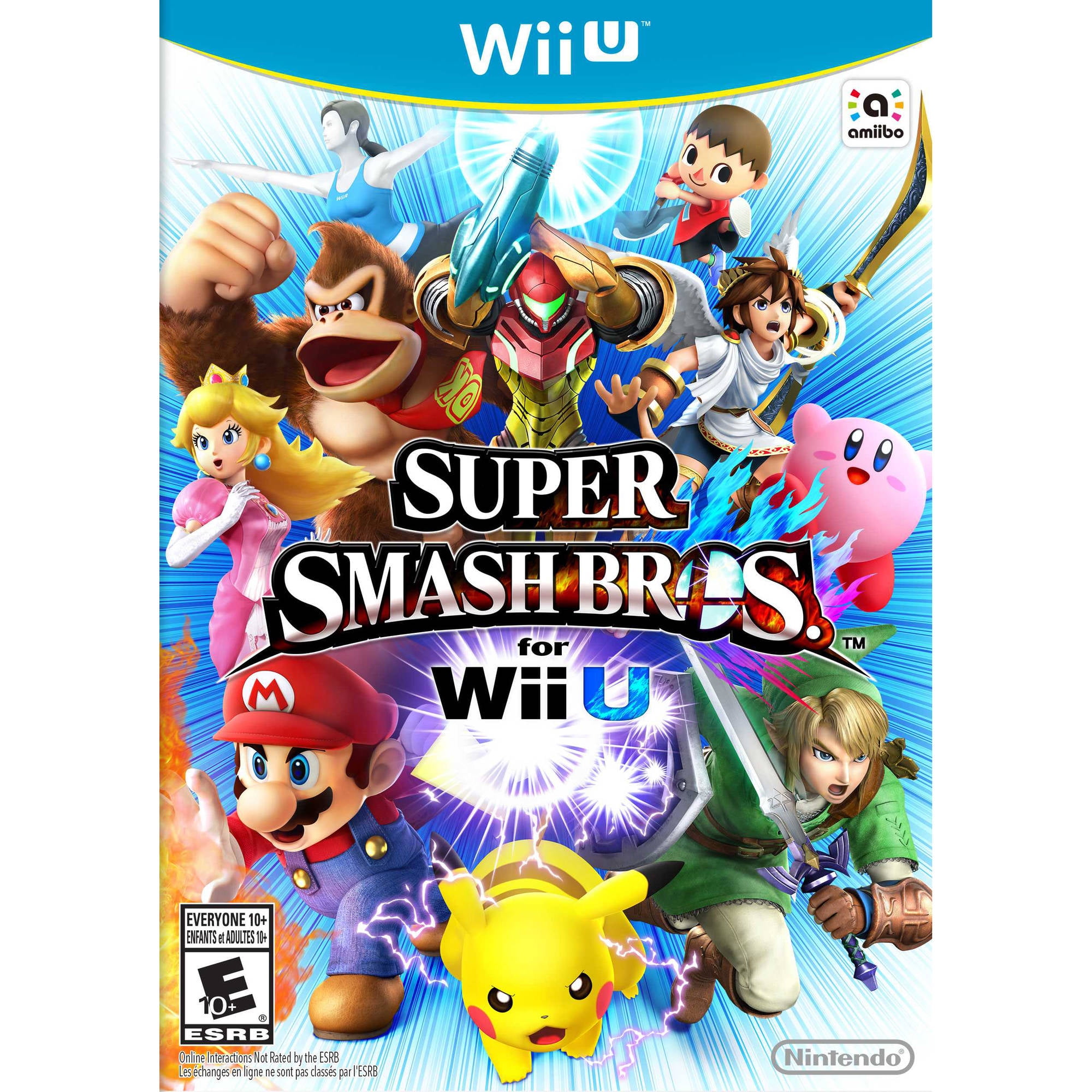 Super Smash Pays for Itself
My teens love this game for many reasons. First, Smash Bros. can have up to 8 players at once. This is an excellent plus for my Teen Game Night program because we get about 20 teens per week, and I have the teens take turns playing games so everyone gets a chance. There aren't many games that can handle 8 players at once (the majority of video games can only have 2-4), therefore the wait time for the Wii U is significantly shorter compared to the PS4 and Xbox One.
SCROLL TO KEEP READING THIS POST
Another plus is my teens can bring in their own controllers from home or use their 3DS as a controller. Our library has 4 controllers with a charging station, and I highly recommend purchasing one! Otherwise, you will be going through batteries like crazy. We have been using this one for about a year now, and we haven't had any issues yet.
Finally, teens (and quite frankly, adults) love Super Smash Bros because it is fiercely competitive. The competition is so high that my teens run their own tournaments. They run the tournament themselves and all I have to do is provide paper/pencils for a sign-up sheet and grid. I don't give out prizes except for large events; bragging rights are enough of a reward for my group of teens. If you're interested, I can write a more in-depth article in the future about hosting a Smash tournament.
Most Games on the Wii U are Teen Friendly
Besides Smash, the vast majority of Wii U games are rated E10+ and have teen appeal. This is beneficial because my library does not allow video games that are rated M, much to the dismay of my teens who want to play Halo. There are many other Wii U games that my teens like to play including Mario Kart, Mario Party, and Super Mario Maker. That is, if I can convince them to put Smash away!
Where to Buy
Production on the Wii U has stopped, meaning you will not be able to buy the Wii U from stores for much longer. As of January 13th, Amazon is selling Wii U's for $289.00, and I bet that price will increase as stock becomes scarce. Other retailers such as Target, Walmart, are selling it as a bundle for $299.99 and I couldn't find any on Best Buy's online store.
Compared to the Switch
Now, the price for a new Wii U is the same as pre-ordering the Switch. You might be wondering why you should spend that money on an old console instead of a new one, and that's a fair question. I'm hesitant to buy the Switch because my teens would much rather play Super Smash than any game available on the Switch. From what we know about the Switch, it does not appear to have a Smash game lined up, nor does it have many multiplayer games that can accommodate more than 4 people at a time. Not to mention, the Switch isn't out yet, so the only information/reviews available are from a small group of gamers who are probably more focused on playing the console at home rather than at a large program.
Right now, my teens are content playing Smash on the Wii U, and I plan to keep it that way for the foreseeable future. If you have any more questions about the Wii U or about our Teen Game Night program, feel free to ask in the comments below!
Questions? Comments? Tweet them at me! By: Alanna Graves Twitter: @LannaLibrarian
Filed under: Video Games, Video Games Weekly
About Karen Jensen, MLS
Karen Jensen has been a Teen Services Librarian for almost 30 years. She created TLT in 2011 and is the co-editor of The Whole Library Handbook: Teen Services with Heather Booth (ALA Editions, 2014).