On Overcoming Fears and Becoming Superheroes, a guest post by Christina Li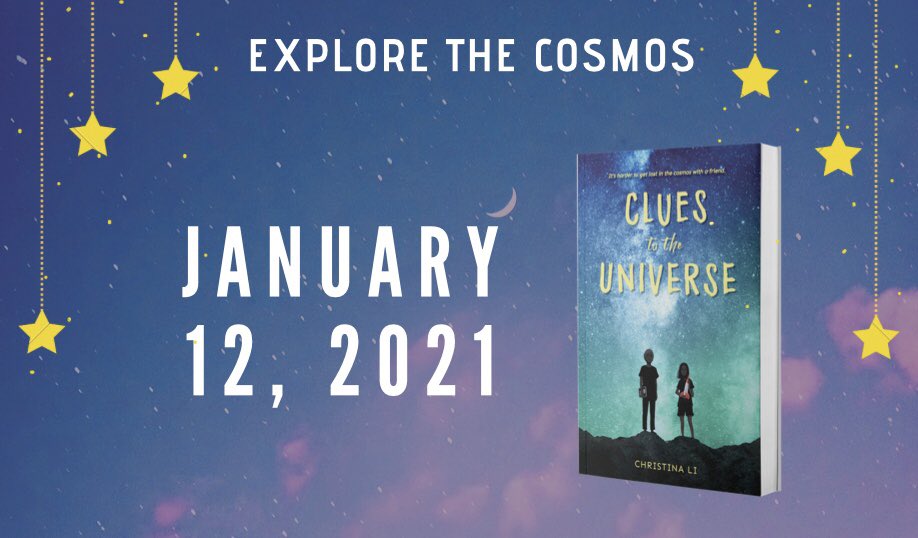 I was quite a shy and fearful child. Speaking up in class terrified me. I wanted to become an author, but I was scared I wouldn't know how to write. As one of the few Asian kids in my Midwestern hometown, I was reluctant to embrace the culture of my Chinese-American immigrant family. Time and time again, I found myself hesitant to fully accept my identity, and to pursue the things I loved to do out of the fear that I wouldn't be good enough.
At the same time, I was becoming an avid reader, and for me, books were life-changing. I read about main characters going on epic adventures across space and time, developing incredible superpowers, and facing off against lunchtime bullies and monsters alike. I read Where the Mountain Meets the Moon, a Chinese mythology-inspired fantasy with a resourceful and caring protagonist that helped me fall in love with my own Asian identity. As I read these books, I realized that these fictional kids I read about had lots of fears, just like I did. Over the course of their stories, they overcame these fears, little by little, to become bold, intrepid heroes. If they could do it, I could, too.
SCROLL TO KEEP READING THIS POST
There are so many reasons why I wrote Clues to the Universe. I wanted to write about whimsical space comics. About dealing with loss. About families, born and found. But at the end of the day, I wanted to write about fearless characters and characters who overcome their fears to achieve extraordinary things. I wanted to write about a brilliant girl scientist, Ro, who is as proud of her Chinese-American identity as she is about her passion for rocket science, and who isn't afraid to explore the unknowns of the world around her. I wanted to write about a shy artist, Benji, who admires comic book superheroes but isn't sure of his own place in the world. Ultimately, I wanted to write about two kids who, in their budding friendship, learn to fight for the things they care about and for the people they love, to come into their own, and to become the superheroes of their own stories.
Meet Christina Li
Christina Li is a student studying economics at Stanford University. When she is not puzzling over her stats problem set, she is daydreaming about characters and drinking too much jasmine green tea. She grew up in the Midwest, but now calls California home. Clues to the Universe is her debut novel. Find her online at www.christinaliwrites.com.
Twitter: @CLiwrites Instagram: @christinaliwrites
About Clues to the Universe
This #ownvoices debut about losing and finding family, forging unlikely friendships, and searching for answers to big questions will resonate with fans of Erin Entrada Kelly and Rebecca Stead.
The only thing Rosalind Ling Geraghty loves more than watching NASA launches with her dad is building rockets with him. When he dies unexpectedly, all Ro has left of him is an unfinished model rocket they had been working on together.
Benjamin Burns doesn't like science, but he can't get enough of Spacebound, a popular comic book series. When he finds a sketch that suggests that his dad created the comics, he's thrilled. Too bad his dad walked out years ago, and Benji has no way to contact him.
Though Ro and Benji were only supposed to be science class partners, the pair become unlikely friends: Benji helps Ro finish her rocket, and Ro figures out a way to reunite Benji and his dad. But Benji hesitates, which infuriates Ro. Doesn't he realize how much Ro wishes she could be in his place?
As the two face bullying, grief, and their own differences, Benji and Ro must try to piece together clues to some of the biggest questions in the universe.
ISBN-13: 9780063008885
Publisher: HarperCollins Publishers
Publication date: 01/12/2021
Age Range: 8 – 12 Years
Filed under: Uncategorized
About Amanda MacGregor
Amanda MacGregor works in an elementary library, loves dogs, and can be found on Twitter @CiteSomething.