TPiB: Undertale Party
Last week, I wrote a review about the video game Undertale.  If you haven't read it, go ahead and skim it before trying out this program! Also, be sure to ask your regular teens if they're fans of Undertale before deciding to do this program. Undertale is a niche fandom that isn't nearly as big as something like Pokemon Go, so make sure you are guaranteed an audience first!
I had my Undertale program a few weekends ago on a Saturday afternoon. One of my regular teens volunteered to help decorate our program room and plan games, which was a HUGE help!  The best part about my Undertale program was how it attracted teens from all over our county who didn't know each other, and they all exchanged phone numbers at the end!
SCROLL TO KEEP READING THIS POST
Music: I always like to play music in the background during programs because it makes it less awkward if there's a lull in conversation.  I recommend two different playlists for this program.  First, you can play Undertale's soundtrack on this YouTube playlist.  But, if you want to get hardcore, you can play music from the Undertale musical. Yes, you read that correctly!  Someone made an Undertale musical, which you can find on YouTube here.  This is a bonus for your teens who are big Hamilton fans!
YouTube Video:
Food: There are a ton of ridiculous names for food in Undertale, and they're inspirational for food creation activities (a part of me wishes I made rock candy with the teens!).  For a complete list, you can click here.
I chose to buy a candy mix and called it "Monster Candy", Cinnamon Bunnies, and Spider Cider.  I had teens create and bake their own Cinnamon Bunnies using Pillsbury dough and chocolate chips.  We made big bunnies, small bunnies, and what we dubbed "womp bunnies" for all of the bunnies whose ears fell off while eating it.  I also poured apple cider in cups and put plastic spiders in them.
Craft: I always try to give the teens something to take home from a large program like this, so I printed out Undertale perler bead patterns and let the teens go nuts.  Kandi Patterns has plenty of different character patterns available for free!  *Be sure you have PLENTY of black available, because every single character needs a black outline!*
Perler beads are the perfect craft for this video game because the game's graphics are 8-bit, and perler beads look just like the video game!  Creating perler bead crafts gave the teens something to do with their hands while they talked all things Undertale.  They talked for a long time about their favorite character, what path they played through first, and what is their favorite YouTuber "Let's Play" video.
Games: Figuring out games to play was a little tricky.  I did not want to play the video game itself because it's only a single player game, and I wanted all of my teens to be engaged at once.  I decided to pick aspects of Undertale that were fun, and create activities that are somewhat related.  You could easily do your own puzzle activities, since that would fit Undertale's gameplay.
Pun Off: Puns are a big part of the game, whether you enjoy them or not.  I planned to have a formal "Pun Off", but it actually manifested by itself during the perler beads crafts.  The teens tried to come up with their best puns and reciting puns they memorized from the game.
SCROLL TO KEEP READING THIS POST
Collect Gold Coins: In order to survive in the game, players have to collect coins which can be used to buy food for health.  I actually planned out a scavenger hunt for gold coins, but that fell through because our library reorganized our interior that weekend because we are renovating soon!  So, I decided to repurpose the ball pit balls that I spray painted gold and have the teens play a live version of Hungry Hungry Hippos.  Is Hungry Hungry Hippos related to Undertale? Not in the slightest, but it wouldn't be a library program without a little improvisation!
Disarming a Bomb:  One popular mini game in Undertale is disarming bombs in under three minutes.  I wanted to do something related to disarming bombs, which is how I discovered the video game Keep Talking and Nobody Explodes.  I reviewed it for TLT, which you can read here.  The teens LOVED this game, and it will now be featured at our weekly Teen Game Night program!
Marshmallow Target Practice:  I printed out a giant version of Flowey, taped him to our library building outside, and let the teens practice throwing marshmallows at it.  I made sure to buy those giant campfire marshmallows for easy throwing! Flowey is the primary boss in the game, so don't be fooled by the cute looking flower.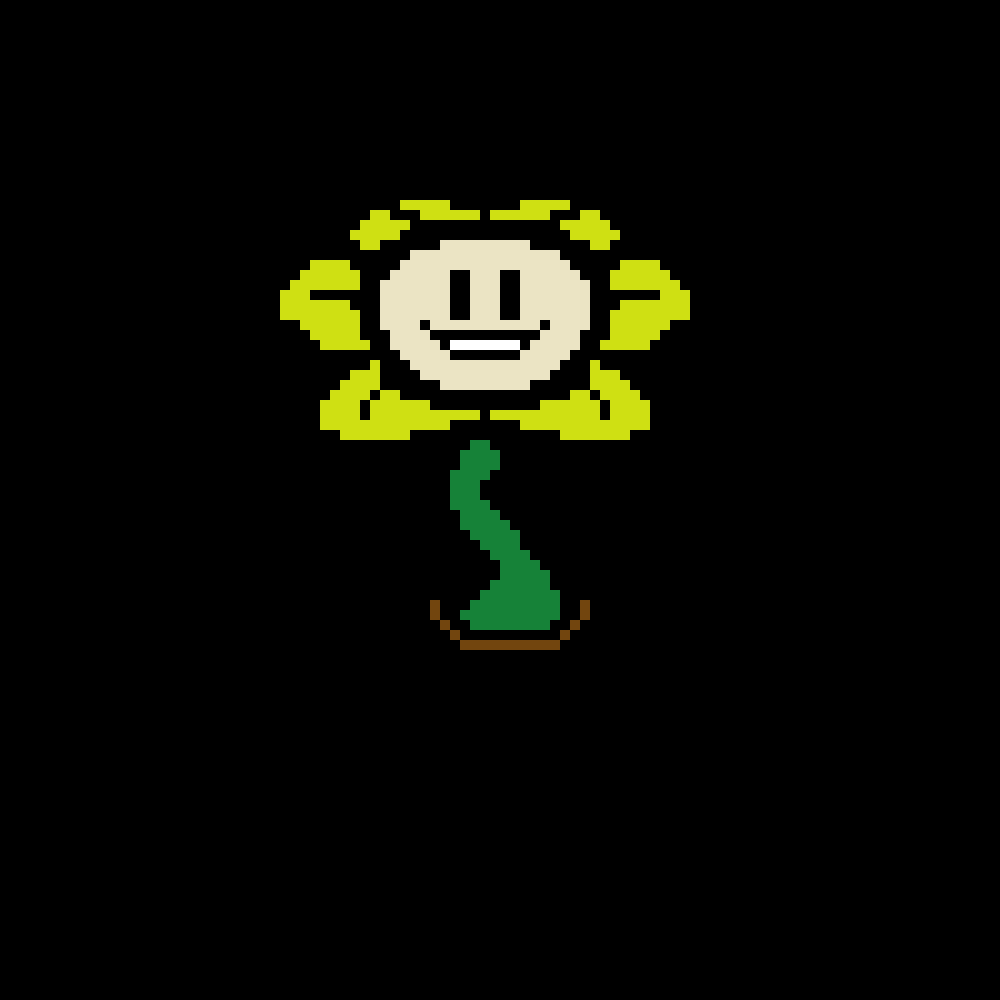 Glow Stick Dance Party: I had a celebratory dance program at the very end, especially because they were full of sugar!  I turned off the lights, gave them glow sticks, and turned up the music!
Video: Glow stick party
Questions? Comments? Tweet them at me!
By: Alanna Graves
Twitter: @LannaLibrarian
Filed under: Teen Program in a Box, Teen Programming, Teen Programming in a Box, Teen Programs in a Box, TPIB, Video Games, Video Games Weekly
About Karen Jensen, MLS
Karen Jensen has been a Teen Services Librarian for almost 30 years. She created TLT in 2011 and is the co-editor of The Whole Library Handbook: Teen Services with Heather Booth (ALA Editions, 2014).