Video Games Weekly: Halo 5: Guardians
This week, I'm reviewing Halo 5: Guardians. You should take a peek at the game trailer because they used the song "Knights of Cydonia" by Muse. I am not joking:
Platform: Xbox One
Rated: "T" for Teen, for blood, mild language, and violence.
Note: this is the first Halo game in the series rated "T"; the other games are all rated M. Oddly enough, I didn't notice any significant changes in blood or combat compared to other Halo games. I wonder if it got a "T" rating because there are so many other "worse" games out there today, compared to when the older Halo games came out…
SCROLL TO KEEP READING THIS POST
Single or Multiplayer: Both. See "Multiplayer" for important details.
Series Quick Synopsis: The Halo series began in 2001, and is a science fiction/military first person shooter (FPS) game. It's notably one of the best FPS games in the history of gaming, although this reputation strongly applies to only the first three Halo games in the gaming community. Oftentimes new FPS games try to be "Halo Killer", meaning, they will beat Halo in terms of popularity and sales. Evidently, a video game has yet to do this, since Halo 5's worldwide release made $400 million in sales as of last week.
The strongest attribute to the Halo series by far is its storytelling. I would say in my experience, most FPS games don't bother to create intricate world building or complex story arcs, and if they do, it is not nearly as detailed as Halo. I mean, players are so invested in the storyline that the game even has a companion novel series.
I thought about taking the time to summarize the storyline, but the truth is, it would be very long and I know I would miss key points because I haven't played every single Halo game. So, I found a YouTube video for you! It's about 15 minutes long, but it is a great summary if you're willing to invest the time. https://www.youtube.com/watch?v=eGMy7T0gDyc
Campaign: Before I talk about the campaign, I want to point out that many Halo players do not play the campaign and only play on multiplayer. I, admittedly, am also one of those people! I haven't beaten Halo 5's campaign yet, but I did dabble through the first couple of missions to get a feel for it.
The campaign is broken down into "missions". If you are confused, think of it as the "campaign" as the entire story in a novel, and each "mission" is a chapter in the novel. Before players start the campaign, they can select their difficulty: "Easy", "Normal", "Heroic", and "Legendary". I played by myself on "Easy". If I were going to play with friends, I would probably play on "Legendary".
Keep in mind that players can play through the campaign with other players through "co-op" mode, however, you can only play together online. This means that I can't have a friend come over, give them a controller, and we play together. Nope! The only way you can play co-op mode is online, which means you and a friend have to own an Xbox One, a copy of Halo 5: Guardians, and an internet connection.
You start the campaign playing as Jameson Locke. His character has appeared in previous games, but this is the first time you can play as Locke. Although you only play as one character, you squad has four characters total. This is new, because when your character dies, your squad can revive you from where you died, instead of making you respawn at the last checkpoint. The reason why I chose to play on "Easy" is because the other three characters are AI (artificial intelligence) players. If I were playing with other humans, I would play "Legendary" because humans are much more skilled than AI players.
Your first mission is to retrieve a character that is under enemy custody, and bring them back. While you are on a mission, you can get these objects called "skulls".   Skulls are basically items that unlock collectibles, and can change the player's or enemy's abilities. They are difficult to find, but more so in Halo 5 than I've experienced in previous Halo games. Some of the skulls require you to be playing in co-op, which is incredibly annoying if you don't have a friend that owns an Xbox One.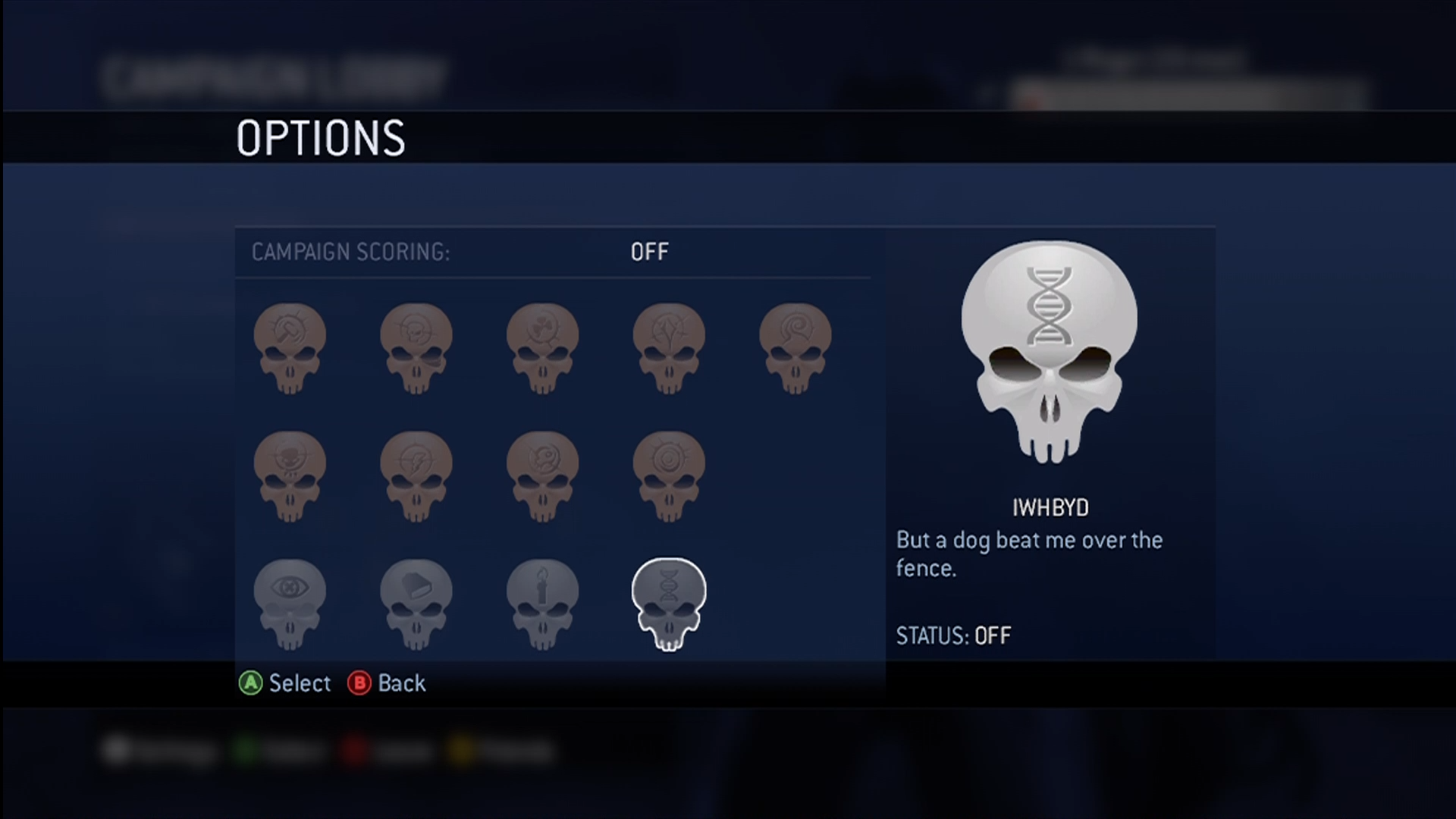 After you complete a mission, there is a cut scene that continues the story line, and you keep going until the very end of the game. If you want to learn more about missions, there are plenty of walkthroughs that show players how to beat each mission, get the skulls, and other bonus materials.
Multiplayer: One of the best parts about Halo is playing in multiplayer mode. In years passed, you could play Halo with up to four people who are in the same physical room (also known as "local play"). The screen would be split so each player had their own window. It would look like this: http://game-thought.com/wp-content/uploads/2012/03/halo-mp.jpg I was actually introduced to the first Halo game at a friend's house, which is the norm for Halo players.
In Halo 5, there are new multiplayer modes. First, you can play in the "Warzone", where up to 24 players and AI enemies are in an arena. There are two teams of 12 that try to win 1,000 victory points. Players gain victory points by defending bases, killing AI units, or capturing all three bases and destroying your enemies core. Basically, it's chaotic.
Warzone mode is completely new to the Halo series, and it shows. My biggest complaint is when your team works hard to kill a boss AI, whomever gets the "killing blow" gets all of the victory points. This means your team could work to kill the boss AI, but if the enemy team nabs the last shot, they get all 150 points. As a whole, however, Warzone is fun to play, and most importantly, it's something different.
The other multiplayer mode is "Arena Multiplayer". This mode only has two teams of four players trying to kill one another. Every Halo game has had some version of this. This version has been tweaked to include more hand-to-hand combat instead of solely using guns, like the shoulder charge. Basically, you can charge into things like a maniac football player, and it's actually pretty fun.
Teen Game Night: Halo 5: Guardians has completely changed multiplayer mode. Instead of having local play, the developers decided to make multiplayer and co-op online only. This means that if I want to play with another human being, we all have to own our own Xbox One, a copy of the game, and be connected to the internet. The game developers, 343 Industries, claimed they made this decision because they wanted multiplayer mode to be in a high resolution (60 frames per second instead of 45). This is exactly how I reacted when I learned this: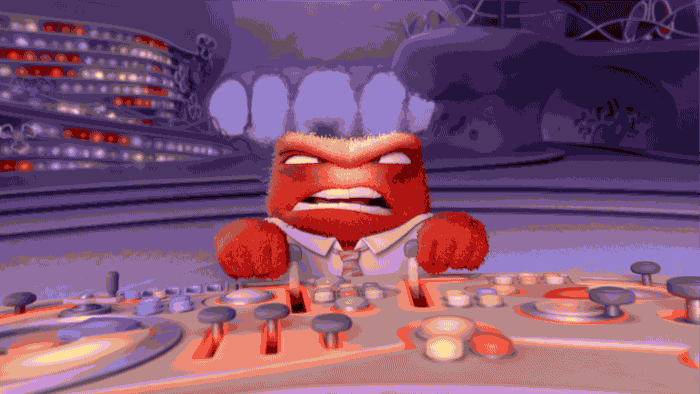 SCROLL TO KEEP READING THIS POST
I'm still pretty angry about this because I've been promoting Halo 5 to our teens for months, and I didn't know about this. To be fair, my teens didn't either! When we popped in the disc, my teens couldn't figure out how to get multiplayer to be split screen (I learned later that it can't be done), so they decided to create their own rules for playing multiplayer. My teens decided that they will play online in Arena Multiplayer mode, but when a player dies, they'll pass the controller to the next person. This is pretty old school, but seems to be working so far.
I have a conspiracy theory that the reason why Halo 5 multiplayer is online only is because not enough players have made the jump to buy an Xbox One. My guess is they're using one of their most popular games to incentivize people to buy an Xbox One during this upcoming holiday season, which to me, is pretty salty. *shakes angry fist at Microsoft*
Verdict: 1,000% recommend for collection development. Halo 5 is actually one of the better Halo games to come out in recent years. Even if it wasn't, Halo is just one of those games that has a large, dedicated, and hardcore fan base, and patrons will want to play it.
As for Teen Game Nights…eh? Ask your teens. If they understand that they can't play together on a split screen, but they're willing to play by the "pass the controller" rules, then go for it. If you can't seem to wean them off Rock Band 4 or some other game, then don't bother.
Questions? Comments? Tweet them at me!
By: Alanna Graves
Twitter: @LannaLibrarian
Pricing
$59.99 on Amazon http://www.amazon.com/Halo-5-Guardians-Xbox-One/dp/B00DB9JV5W/ref=sr_1_1?s=videogames&ie=UTF8&qid=1446866442&sr=1-1&keywords=halo+5+guardians
Filed under: Video Games, Video Games Weekly
About Karen Jensen, MLS
Karen Jensen has been a Teen Services Librarian for almost 30 years. She created TLT in 2011 and is the co-editor of The Whole Library Handbook: Teen Services with Heather Booth (ALA Editions, 2014).