Christie's Take 5 August Books To Look For
August! Such a loaded month….  for public librarians, there is one month left of summer before the range of kids go back to school, while for school librarians, there is days before they return to their libraries and media centers to start the school year….  And yet there are so many good books that are coming out! Here are 5 books that I'm looking forward to below the break-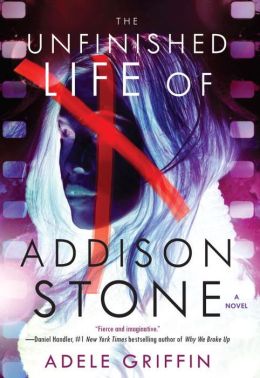 From the moment she stepped foot in NYC, Addison Stone's subversive street art made her someone to watch, and her violent drowning left her fans and critics craving to know more. I conducted interviews with those who knew her best—including close friends, family, teachers, mentors, art dealers, boyfriends, and critics—and retraced the tumultuous path of Addison's life. I hope I can shed new light on what really happened the night of July 28.
—Adele Griffin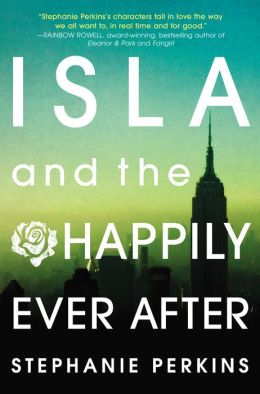 Hopeless romantic Isla has had a crush on introspective cartoonist Josh since their first year at the School of America in Paris. And after a chance encounter in Manhattan over the summer, romance might be closer than Isla imagined. But as they begin their senior year back in France, Isla and Josh are forced to confront the challenges every young couple must face, including family drama, uncertainty about their college futures, and the very real possibility of being apart.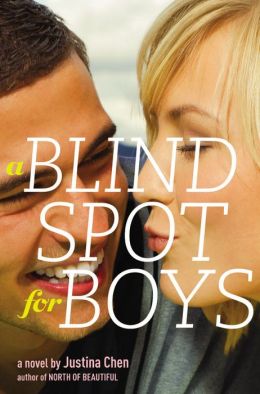 Sixteen-year-old Shana Wilde is officially on a Boy Moratorium. After a devastating breakup, she decides it's time to end the plague of Mr. Wrong, Wrong, and More Wrong.

Enter Quattro, the undeniably cute lacrosse player who slams into Shana one morning in Seattle. Sparks don't just fly; they ignite. And so does Shana's interest. Right as she's about to rethink her ban on boys, she receives crushing news: Her dad is going blind. Quattro is quickly forgotten, and Shana and her parents vow to make the most of the time her father has left to see. So they travel to Machu Picchu, and as they begin their trek, they run into none other than Quattro himself. But even as the trip unites them, Quattro pulls away mysteriously…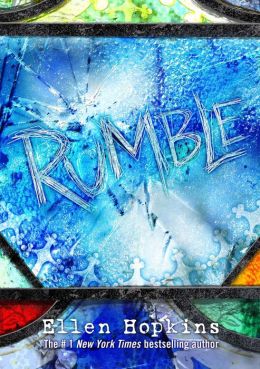 There is no God, no benevolent ruler of the earth, no omnipotent grand poobah of countless universes. Because if there was…my little brother would still be fishing or playing basketball instead of fertilizing cemetery vegetation."

Matthew Turner doesn't have faith in anything.

Not in family—his is a shambles after his younger brother was bullied into suicide. Not in so-called friends who turn their backs when things get tough. Not in some all-powerful creator who lets too much bad stuff happen. And certainly not in some "It Gets Better" psychobabble.

No matter what his girlfriend Hayden says about faith and forgiveness, there's no way Matt's letting go of blame. He's decided to "live large and go out with a huge bang," and whatever happens happens. But when a horrific event plunges Matt into a dark, silent place, he hears a rumble…a rumble that wakes him up, calling everything he's ever disbelieved into question.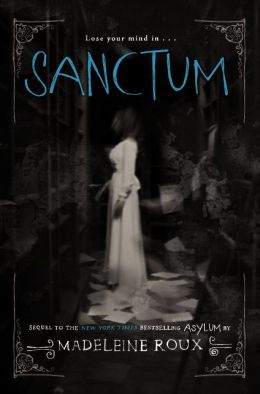 The past is back to haunt them.

Dan, Abby, and Jordan remain traumatized by the summer they shared in the Brookline asylum. Much as they'd love to move on, someone is determined to keep the terror alive, sending the teens photos of an old-timey carnival, with no note and no name. Finally, Dan receives a list of coordinates pointing to abandoned houses in the town near Brookline, and he is convinced that the only way to end this nightmare once and for all is to return to New Hampshire College and follow the trail.

But when Dan and his friends arrive under the guise of a prospective students' weekend, they discover that the carnival from their photos isn't just real, it's here on campus—it has returned for the first time in many years. And as they sneak away from their undergrad hosts to visit the houses on their list, they find secrets far darker than anything they'd imagined.
Filed under: august 2014, new books, Take 5
About Karen Jensen, MLS
Karen Jensen has been a Teen Services Librarian for almost 30 years. She created TLT in 2011 and is the co-editor of The Whole Library Handbook: Teen Services with Heather Booth (ALA Editions, 2014).