Take 5: New LGBTQ Books to Look For 2014
One Man Guy by Micahel Barakiva (YA Fiction, May 2014)
Alek has never thought about having a boyfriend—he's barely ever had a girlfriend—but maybe it's time to think again. 
Sweet Tooth by Tim Anderson (Fictionalized Memoir, March 2014)
What's a sweets-loving young boy growing up gay in North Carolina in the eighties supposed to think when he's diagnosed with type 1 diabetes? That God is punishing him, naturally.

Beyond Magenta: Transgender Teens Speak Out by Susan Kuklin (Informational, already out)
Portraits, family photographs, and candid images grace the pages, augmenting the emotional and physical journey each youth has taken. Each honest discussion and disclosure, whether joyful or heartbreaking, is completely different from the other because of family dynamics, living situations, gender, and the transition these teens make in recognition of their true selves.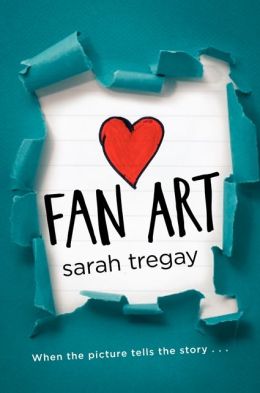 Fan Art by Sarah Tregay (YA Fiction, June 2014)
Senior year is almost over, and Jamie Peterson has a big problem. Not college—that's all set. Not prom—he'll find a date somehow. No, it's the worst problem of all: he's fallen for his best friend.
 

Lies My Girlfriend Told Me by Julie Anne Peters (YA Fiction, June 2014)
Brought together by Swanee's lies, Alix and Liana become closer than they'd thought possible. But Alix is still hiding the truth from Liana. Alix knows what it feels like to be lied to–but will coming clean to Liana mean losing her, too?
Filed under: Collection Development, GLBTQ, Reader's Advisory, YA Lit
About Karen Jensen, MLS
Karen Jensen has been a Teen Services Librarian for almost 30 years. She created TLT in 2011 and is the co-editor of The Whole Library Handbook: Teen Services with Heather Booth (ALA Editions, 2014).