Christie's To Drool For: January 2014 Titles
Oh, January. New year, snow, hot chocolate, and NEW BOOKS!!!!!!
Haley and her father Andy have been on the road for the past five years, always moving, avoiding the demons from her dad's PTSD. They've finally returned to Hayley's hometown, but will that make things better or worse, and will Hayley finally be able to have a normal life.
The sequel to Better Nate than Never, Nate is finally headed to BROADWAY!  Off to start rehearsals for E.T.: The Musical, nothing turns out to be exactly like he expects. Can his lucky rabbit's foot save the day, or will he need more than that to see his name in lights?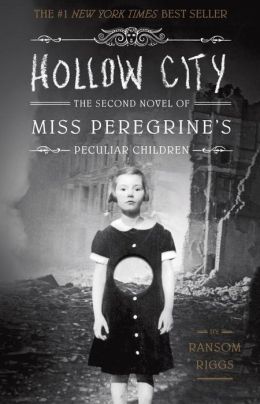 The second novel of Miss Peregrine's series, Hollow City starts right in 1940. Jacob and his friends have to journey to London, the Peculiar Capital of the World, discovering new creatures, aliens, and peculiarities along the way.
Book two of the Testing series, Cia is now a freshman in Tosu City- and even though the government has tried to erase the horrors she endured during the Testing, she remembers. Balancing the line between what to reveal to whom, and how far to go can have deadly consequences, and the future of everyone is at stake.
The conclusion to Starters. Someone is after Callie and Michael- Starters, teens who help adults relive their youth in exchange for food, money, and safety. While the body bank is destroyed, the Enders (adults) can still control her while the chip is in her head- including hurting people she loves.
 
In the sequel to Pantonmime, Micah and Dystran have left the circus behind, and fallen in with the great magician Jasper Maske. However, people are still hunting for Micah based on his past, and Micah is discovering that magic is not all card tricks and illusions.
Filed under: January 2014 releases, Joelle Charbonneau, Laura Lam, Laurie Halse Anderson, Lissa Price, Ransom Riggs, tim federle
About Karen Jensen, MLS
Karen Jensen has been a Teen Services Librarian for almost 30 years. She created TLT in 2011 and is the co-editor of The Whole Library Handbook: Teen Services with Heather Booth (ALA Editions, 2014).